This is a new feature page that I hope to publish monthly. My first live interview with a professional! Mrs. Lawson is absolutely brilliant. She  creates and accomplishes success her way.
A Business Review: Salon Crie
Mrs. Lawson agreed to a live interview with me on Saturday before her Natural Hair show 101 Session in Boston, MA.  CRIE is pronounced CREE.
Link: live Interview in Boston, Massachusetts: Aminah Lawson
Salon Crie's information: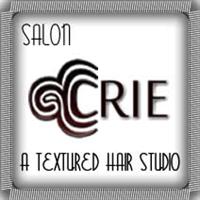 FAVE
IT
SALON CRIE
351 Martin Luther King Jr. Drive, 2nd Floor Studio #8, Greensboro, NC 27406
 Follow her on Facebook and Instagram